Foodservice Insight | May 2011
With the first quarter of 2011 in the rearview mirror, the U.S. economy is continuing to show signs of recovery as unemployment rates creep downward and consumers return to the marketplace. Reflecting glimmers of optimism, the National Restaurant Association projects record-setting sales of $604 billion this year, up 4.1% over the previous year. The NRA also expects the total number of eating places to rise to 960,000, after remaining stable at 945,000 over the most recent two years.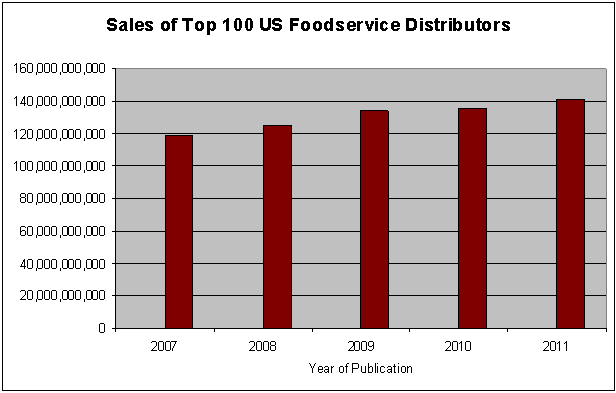 Source: Chain Store Guide
SYSCO Corporation remains the undisputed leader in the industry, with a footprint that takes up 36% of the sales volume among the top 10 U.S. distributors and 26% of the market share among the top 100.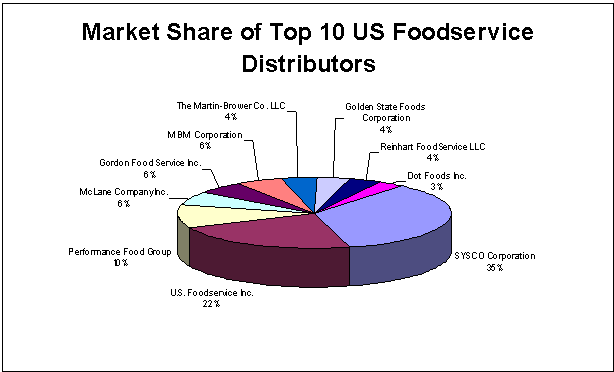 Source: Chain Store Guide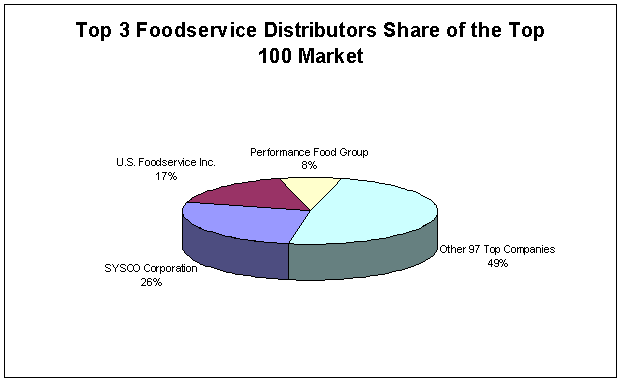 SYSCO recently released its third quarter results, and they reflect a 9.1% increase over the same period last year and a 7.6% increase for the year-to-date time frame. While the company continues to invest in technology and facility maintenance and expansion, it also is open to and actively pursuing several small acquisitions, a strategy that has helped it become the 600-pound gorilla. However, the company also noted the higher costs that everyone in the food industry is facing and the difficulty of maintaining the balance between absorbing and passing along the increased prices.
In order to keep up with the latest news, mergers, acquisitions, and dissolutions in the foodservice industry, become a Chain Store Guide subscriber. In addition to the Directory of Foodservice Distributors, CSG has a vast array of online databases that cover all aspects of food retailing. These databases in the clouds are refreshed weekly so our customers are never more than a week away from breaking news. 
The Chain Store Guide database of

Chain Restaurant Operators allows our customers to search by geography, type of foodservice, menu type and many other factors. To get more information about this product and any of the other foodservice-related databases, please visit our website www.chainstoreguide.com.
Linda Helman, Senior Editor 
Linda has worked at Chain Store Guide for twelve years. Prior to that, Linda worked as a research economist for the federal government, as an analyst for a management consulting firm and as a freelance writer. Please 
contact her
 if you have questions or comments.