Company Snapshot: The Pep Boys – Manny, Moe & Jack
Address:
3111 West Allegheny Avenue
Philadelphia, Pennsylvania 19132
Telephone:
215 430-9000
Internet Homepage:
http://www.pepboys.com
Year Founded:
1921
Total Stores:
751
Total Annual Sales:
$2,090,730,000
Senior Executives:
Michael R. Odell- CEO, President
David R. Stern- Executive VP, CFO
The Pep Boys – Manny, Moe & Jack, or The Pep Boys as they are commonly called was founded as a single unit auto supplies store in Philadelphia in 1921.  It was just over a decade later, during the depression ridden 1930's,  that they were established as a chain that dominated the Philadelphia area as they began an expansion campaign that saw a Pep Boys store open on the west coast.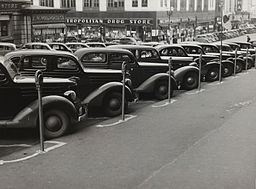 This was just after a time when assembly lines had permitted new cars to be produced for a price affordable to most, pre depression.  The stunning economic hardship brought on by the Great Depression greatly enhanced the need for automotive parts stores as cars were no longer easily affordable.  As during most slumping economies, a preponderance of consumers turn away from new car lots and even used car lots and go the least expensive route of maintaining the automobiles.  Thus, despite exceedingly harsh economic times, the Pep Boys chain grew despite a retailing economy which was a nightmare for most.
Today Pep Boys prides itself on being the only aftermarket service and retail chain in the nation which is capable of serving all four segments of the automotive aftermarket: the do-it-yourself, do-it-for-me, buy-for-resale and replacement tires.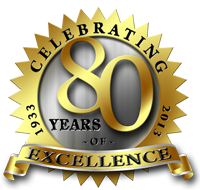 This year, Chain Store Guide celebrates its 80th anniversary. In honor of this occasion, we are hosting a monthly series of editorials called "Chain Store Guide Through The Ages", starting this month with the 1930s. We will take a look at what was happening in that time and how it affected the industries we now serve.  Our Company Snapshots will examine companies from that period and see where they are today.

*Image courtesy of: John Vachon [Public domain], via Wikimedia Commons