Company Snapshot: Tractor Supply Co.
Address:
200 Powell Place
Brentwood, TN 37027
Telephone:
615 440-4000
Internet Homepage:
http://www.tractorsupply.com
Year Founded:
1938
Total Stores:
1,197
Total Annual Sales:
$4,664,120,000
Senior Executives:
James F. Wright: Executive Chairman
Gregory A. Sandfort: President, CEO
Tractor Supply was founded in 1938 as a mail order tractor parts business, in Minot, North Dakota.  This, as the national economy was transitioning from the depths of depression to gearing up for what was to become entry into World War II.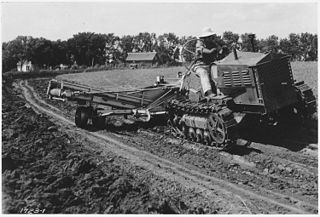 In 1939, just a year after its founding, management saw opportunity in a recovering and changing economy and decided to grow the company through retail after opening its first store in Minot.  The fledgling company proved to be quick in adapting to local needs and changing environments and grew as a geographically expanding essentially rural chain.
In recent years, despite the horrors of a severe recession which sent most dealers in allied markets scrambling for survival, Tractor Supply has continued expansion at a pace that would be impressive in the best of economies.  Impressive financials have followed.   Annual revenues have increased every year during this century with the smallest increase coming in at just under $199,000,000.
The company continually assesses the changing needs of its customers and adapts product offerings as such.   TSC confidently asks the question, 'What can you buy at Tractor Supply Company?  TSC then answers, 'Everything except tractors', and goes on to list its rich range of offerings.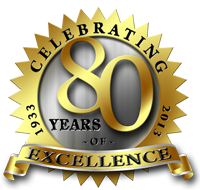 This year, Chain Store Guide celebrates its 80th anniversary. In honor of this occasion, we are hosting a monthly series of editorials called "Chain Store Guide Through The Ages", starting this month with the 1930s. We will take a look at what was happening in that time and how it affected the industries we now serve. Our Company Snapshots will examine companies from that period and see where they are today.

*Image courtesy of: Wikimedia Commons