Company Snapshot: Sonic Corp.
Address:
300 Johnny Bench Dr
Ste 300
Oklahoma City, OK 73104
Telephone:
405-225-5000
Internet Homepage:
www.sonicdrivein.com
Total Current Locations:
3,526
Trading Areas:
43 States
2012 Total Revenues:
$543,730,000
Senior Executives:
Chairman, CEO, President: J. Clifford Hudson
CFO, Executive VP: Stephen C. Vaughn
CIO, Executive VP: Craig Miller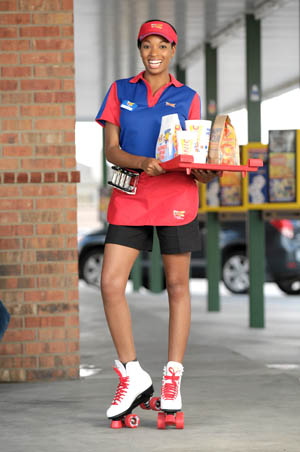 As Chain Store Guide celebrates its 80th anniversary this year, we're going to be looking at other companies that are also celebrating milestone birthdays. This month the spotlight is on Sonic Corp., operator of Sonic America's Drive-In, which is celebrating 60 years in business.
Service at a Sonic hearkens back to the time in which it was founded in 1953: a customer drives into one of 16 to 24 covered drive-in spaces, orders through an intercom speaker system and has the food delivered by a carhop on skates. Most Sonic Drive-Ins have patio seating and more than half also have drive-thru lanes. The menu is also standard drive-in fare of hot dogs, hamburgers, onion rings, tater tots, and specialty drinks.
The company is primarily a franchisee-driven operation, with less than 12% corporate locations. Sonic Corp. projects around 40 new franchisee restaurants opening in the current fiscal year. A standard layout with 16-24 vehicle stalls requires approximately three-fourths of an acre, with a store size between 1,500 and 1,800 square feet. The company seeks a strong retail and daytime population, middle-income residential base, and a high-traffic location. Preferred co-tenants include the usual big-box retailers, grocery stores, schools, and hospitals.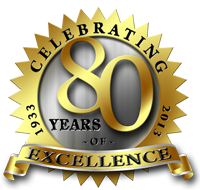 This year, Chain Store Guide celebrates its 80th anniversary. In honor of this occasion, we are hosting a monthly series of editorials called "Chain Store Guide Through The Ages", starting with the 1930s. We will take a look at what was happening in that time and how it affected the industries we now serve. Our Company Snapshots will examine companies from that period and see where they are today.

*Image courtesy of: Sonic Corp.