Company Snapshot: AMC Entertainment Inc.
Address:
11500 Ash Street
LEAWOOD, KS 66211
Telephone:
913-213-3000
Internet Homepage:
www.amctheatres.com
Total Current Locations:
339 theatres w/ 4,895 screens
Trading Areas:
Nationwide
2012 Total Revenues:
$2,654,007,000
Senior Executives:
CEO, President: Gerardo Lopez
CFO, Executive VP: Craig R. Ramsey
CMO, Executive VP: Stephen Colanero
CIO: Michael Czinege
As Chain Store Guide celebrates its 80th anniversary this year, we're looking at other companies that are also celebrating milestone birthdays. This month's anniversary company is one of our nontraditional foodservice operators, AMC Entertainment Inc.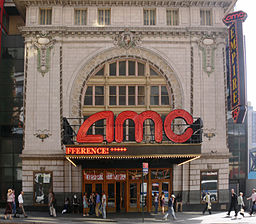 The roots of what would become AMC Theatres began in 1920 when Maurice, Edward, and Barney Dubinsky (later changed to Durwood) founded the Durwood Theatres. In 1961 Edward's son Stanley renamed the company American Multi-Cinema Inc., and in 1963 he introduced the concept of multi-screen theatres when he opened the two-screen Parkway Twin in Kansas City, both showing the same movie. Much tweaking followed and the idea of multiplex theatres spread nationwide. AMC also introduced America to the first megaplex with the opening of the AMC Grand 24 in Dallas, TX. Over the decades, the company has grown organically and through acquisition.
AMC is now one of the nation's biggest movie circuits and runs the largest theatres in the top markets. Concession sales have always been an important revenue source, and in 2012 more than 200 million patrons spent nearly $750 million for popcorn, soft drinks, nachos, and candy. To enhance F&B revenue, AMC is introducing into select markets Dine-In Theatres with full menus and seat-side service. The company also has introduced MacGuffins in about 50 theatres, offering full bar service to customers.
In September 2012, AMC Entertainment was acquired by China-based Dalian Wanda Group, and in the summer of 2013 it relocated to Leawood, KS, from its longtime home in Kansas City, MO. Dalian Wanda plans to spend $500 million renovating the theatres.
On August 30, 2013, AMC filed a registration statement with the SEC in preparation for becoming a publicly-held company.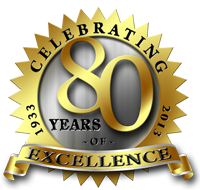 This year, Chain Store Guide celebrates its 80th anniversary. In honor of this occasion, we are hosting a monthly series of editorials called "Chain Store Guide Through The Ages", starting with the 1930s. We will take a look at what was happening in that time and how it affected the industries we now serve. Our Company Snapshots will examine companies from that period and see where they are today.

*Image courtesy of: Andreas Praefcke via Wikimedia Commons