Company Snapshot: Hungry Howie's Pizza & Subs Inc.
Address:
30300 Stephenson Hwy, Ste. 200
MADISON HEIGHTS, MI 48071
Telephone:
248-414-3300
Internet Homepage:
www.hungryhowies.com
Total Current Locations:
549
Trading Areas:
20 states
2012 Net Revenues:
$8,579,314
2012 Systemwide Sales:
$290,200,000 (e)
Senior Executives:
President: Steven Jackson
VP Operations: Paul Pfeiffer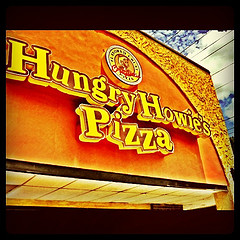 The Hungry Howie's story began in 1973 when Jim Hearn converted a 1,000-square-foot hamburger shop in Taylor, Michigan, into a successful carry-out and delivery pizzeria. Former pizza delivery man Steve Jackson soon became his partner, and in 1982 they decided to franchise their operations. The first franchise location opened in January of the following year. Steve Jackson has been President since 1981. Jim Hearn passed away in 2013 after many decades of running operations in Florida.
In 1982, Jackson and Hearn made a decision to franchise their operation. In January 1983, they awarded their first Hungry Howie's franchise. Within the next three years, 65 franchises were opened within the Hungry Howie's system. The company ended the 1980s with over 160 units. Hungry Howie's opened its 300th location in 1995, and 400th in 1999. The company ended 2012 with 549 locations in 21 states.
Hungry Howie's locations are primarily in high-traffic, in-line retail store centers with easy access to major residential areas. Franchising opportunities are currently available in most locations in the U.S. The company is a member of the Veterans Franchise Transition Initiative and offers a 50% discount off the initial franchise fee for qualifying veterans.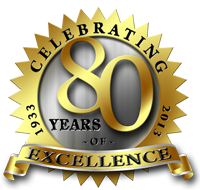 This year, Chain Store Guide celebrates its 80th anniversary. In honor of this occasion, we are hosting a monthly series of editorials called "Chain Store Guide Through The Ages", starting with the 1930s. We will take a look at what was happening in that time and how it affected the industries we now serve. Our Company Snapshots will examine companies from that period and see where they are today.

*Image courtesy of: Rick Stilwell via Flickr