Company Snapshot: Lewis Food Town Inc.
Address:
3316 Shaver St
Pasadena, TX 77504
Telephone:
713 910-6767
Internet Homepage:
www.foodtownshopper.com
Total Current Stores:
26
Year Founded:
1994
Areas of Operation:
TX
Total Revenue:
$645 million (e)
Senior Executives:
Mr. Ross Lewis – President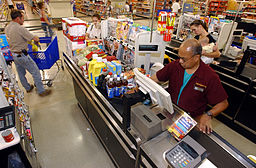 Lewis Food Town was founded in 1994 by Ross Lewis as he came out of retirement. Today, the chain operates 26 locations in the Greater Houston area. Based on data from Chain Store Guide's 2013 Grocery Industry Market Share Report, the company operated 17 locations within the Houston-Sugar Land-Baytown metro core-based statistical area (CBSA) and took a 2.9% grocery market share in that market.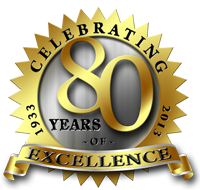 This year, Chain Store Guide celebrates its 80th anniversary. In honor of this occasion, we are hosting a monthly series of editorials called "Chain Store Guide Through The Ages", starting with the 1930s. We will take a look at what was happening in that time and how it affected the industries we now serve. Our Company Snapshots will examine companies from that period and see where they are today.

*Image courtesy of: Michael W. Pendergrass via Wikimedia Commons