Company Snapshot: Tilted Kilt Franchise Operating LLC
Address:
664 W Warner Rd
Tempe, AZ 85284
Telephone:
480-456-5458
Internet Homepage:
http://www.tiltedkilt.com
Total Current Locations:
90
Trading Areas:
AL, AR, AZ, CA, CO, CT, FL, GA, ID, IL, IN, MD,
MI, MO, NC, NE, NJ, NY, OH, PA, SC, TN, TX,
VA, WI, WV, CANADA (AB, ON)
2012 Revenue:
$16,585,000
Senior Executives:
President: Ron Lynch
CFO: Eddie Goitia
Senior VP Operations: Mike Stevens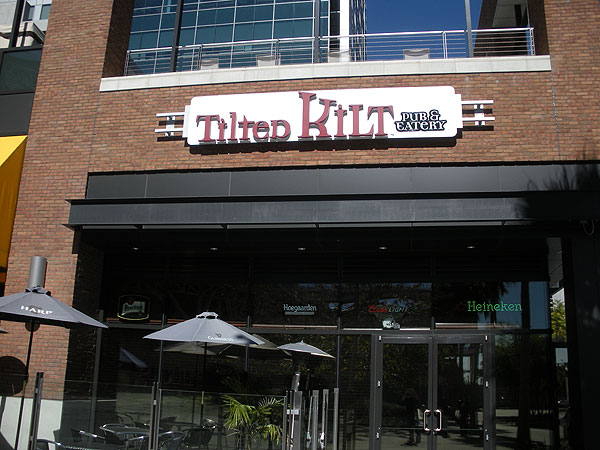 The first Tilted Kilt Pub & Eatery opened in 2003 in the Las Vegas Rio Hotel and Casino. Self-described as "The Best Looking Sports Pub You've Ever Seen," the concept primarily trades on the appearance of its female servers, aka Tilted Kilt Girls, who are chosen for their "attractiveness, intelligence, and outgoing personalities." They wear specially-designed costumes consisting of knee-high socks and plaid kilts with matching plaid halter-tops under white shirts tied to show off the midriff. The restaurants offer traditional pub food, hamburgers, hot and cold sandwiches, salads and pizza, accompanied by full-bar service in a lively, Celtic-themed atmosphere with numerous large screen televisions featuring sports programming.
Along with Hooters and Twin Peaks among others, the Tilted Kilt eateries are included among the so-called 'breastaurant' concepts that cater primarily to male patrons, although food quality and a fun upbeat atmosphere also draws a younger corporate crowd.
In the past decade, Tilted Kilt has grown to 90 locations, up from 73 at the end of 2012. The restaurants are typically between 5,000 and 8,000 square feet and are designed to seat more than 225 people inside. Décor features Irish, Welsh, and Scottish objects. Growth has been through franchising, and there are 20 restaurants currently in the development pipeline for the near future. There is also an extensive merchandising program offering shirts, hats, calendars, drinkware, and more.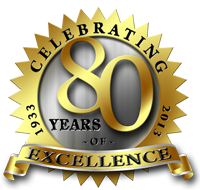 This year, Chain Store Guide celebrates its 80th anniversary. In honor of this occasion, we are hosting a monthly series of editorials called "Chain Store Guide Through The Ages", starting with the 1930s. We will take a look at what was happening in that time and how it affected the industries we now serve. Our Company Snapshots will examine companies from that period and see where they are today.

*Image courtesy of: XF Law via Wikimedia Commons